Create Your Building Surveying Reports in Word/PDF in Seconds
Collect survey data on-site with our range of our mobile surveying templates, and then, produce your professional building survey reports as Word documents & PDF files in seconds
WORD/PDF BUILDING SURVEYING REPORTS
RISK ASSESSMENT INSPECTION REPORTS
COMMERCIAL ASSET DATA COLLECTION REPORTS
PHOTOGRAPHIC BUILDING SURVEY REPORTS
Photographic Schedule of Condition Reports
This is the perfect photographic building condition survey template to accurately record the state of a building before purchase, renovation, or ongoing maintenance. It will save you hours or report compilation!

Captures location, condition, defects, spot repair costs, priorities, comments, building photographs and photographs for each building element. Area photos, room photos and rough sketches can also captured.
Download Your FREE Trial App
Speed up your onsite surveying and make your surveying teams super efficient.

The mobile app is slick, uncluttered and so easy-to-use on tablets, and even on small phones.

You will be able to use it in minutes. If you need any help while trying it out do not hesititate to get in touch.
See How You Can Be Super Efficient
See this powerful surveying software & mobile app in action by booking an online demonstration with us.

We can show you the powerful database and reporting system in conjunction with the slick mobile app.

You will not have seen ANY software like PocketSurvey - it's amazing!
Sign up below to download the FREE trial Android app to see for yourself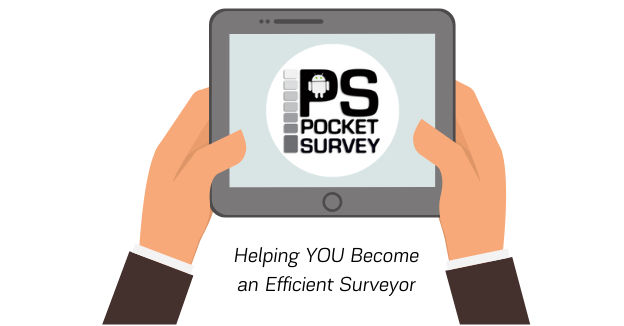 Download FREE Trial Surveying App
We won't send you spam. Unsubscribe at any time.
Be SMART... Collect Data NOT Paper
Deliver Building Survey Reports in Seconds!