What Pilgrims Hospices Say - Asbestos Inspections
Pilgrims Hospices saved a fortune by moving from expensive consultants to undertaking their Asbetsos Inspection in-house. They were up and running within days of having a demonstration
What Pilgrims Hospices Say - Asbestos Inspections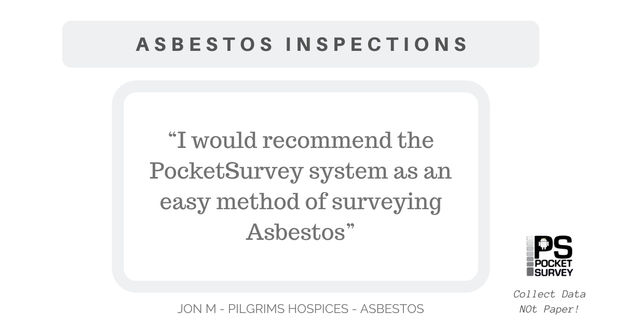 "Being fairly new to Asbestos surveying I found the Pocket Survey Asbestos App to be very user friendly and an invaluable tool when on site. The ability to input data using your own unique reference numbers that then correspond automatically to produce a really nice looking report without having paper notes or writing up piles of data back in the office, has saved me literally days of work.
The back office section that is PC based is a little less straight forward but with the support offered from the PocketSurvey team it becomes easy and their willingness to look at suggestions and feedback has made the system tailored more to my needs.
Would recommend the PocketSurvey system as an easy method of surveying Asbestos and am considering whether we could utilise the other facilities based surveying tools and add on's on offer from Pocket Survey to simplify my time even more"
---
Asbestos Inspections
Pilgrims Hospices saved a fortune by moving from expensive consultants to undertaking their Asbetsos Inspection in-house. They were up and running within days of having a demonstration.
Do YOU want to become a super-efficient surveyor, make more profit, and have more leisure time?
If so, fill in the form below to find out more about our cloud-based surveying software.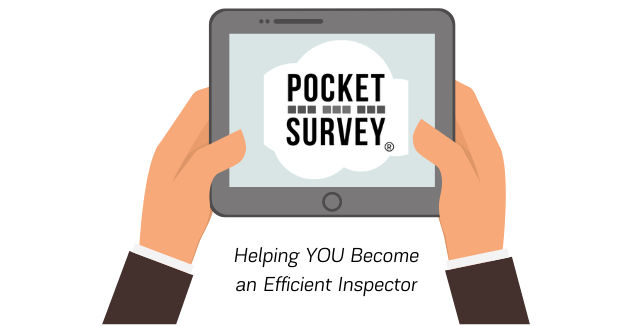 If you're a busy overworked surveyor, you really need this software!
Try out the software at low-cost for one month while you decide if it's for you.
We won't send you spam. Unsubscribe at any time.
Be SMART... Collect Data NOT Paper
Deliver Building Survey Reports in Seconds!