What Reveal Building Consultants Say - Building Condition Surveys
This is the perfect photographic schedule of condition survey template to accurately record the state of a building before purchase, renovation, or ongoing maintenance. It will save you hours or report compilation
What Reveal Building Consultants Say - Building Condition Surveys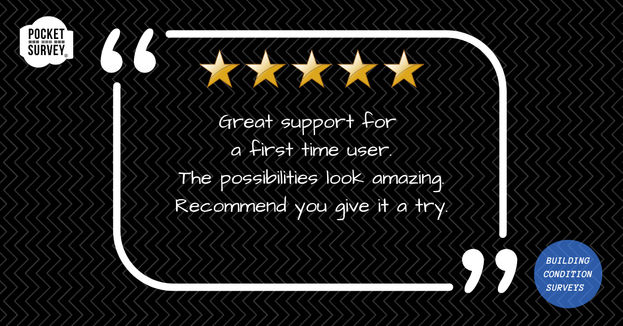 "Great support for a first time user. The possibilities look amazing. Recommend you give it a try."
Reveal Building Consultants also said...
"PocketSurvey is the best thing since sliced bread! The product is superb, allowing pre-formatting of templates for any given report type so you can produce professionally produced reports, including photographs taken on site, direct from the hand held device, to the same level of detail as you can from the desktop. The product saves hours of office-based formatting/reporting time and will pay for itself in the first couple of surveys.
The skills, knowledge and support of James and Martyn is exceptional and they're always on hand to resolve any queries or issues that may arise."
---
Building Condition Surveys
We minimise the amount of text you have to enter by using simple menus and phrase lists, that can be easily amended by yourself to make your own tailored version of the template.
This is the perfect photographic schedule of condition survey template to accurately record the state of a building before purchase, renovation, or ongoing maintenance. It will save you hours or report compilation!
1,996K+
Buildings Surveyed
ALL SECTORS COVERED
Wide range of survey templates for surveying practices, building owners, property managers
Ready-to-go & Easily Customisable
Are you frustrated by having to rely on spreadsheets or out‑dated asset management systems to get an accurate view of your building assets?
You can create a complete custom‑made survey system for yourself with out unique building survey template editor. You simply buy the closest template for your needs and take advantage of our free survey design training.
Furthermore, if you do not have the time yourself to customise your survey system, we can offer you an extra service to customise our ready‑to‑go surveying templates very quickly to suit your exact needs
Planned Maintenance ‧ CAFM Asset Collection ‧ Statutory Compliance ‧ Dilapidations
Stock Condition ‧ Decent Homes ‧ SHQS ‧ WHQS ‧ Voids ‧ Repairs
Building Condition ‧ Party Wall ‧ iEPC ‧ EPC Site Notes ‧ Repairs
Do YOU want to become a super-efficient surveyor, make more profit, and have more leisure time?
If so, fill in the form below to find out more about our cloud-based surveying software.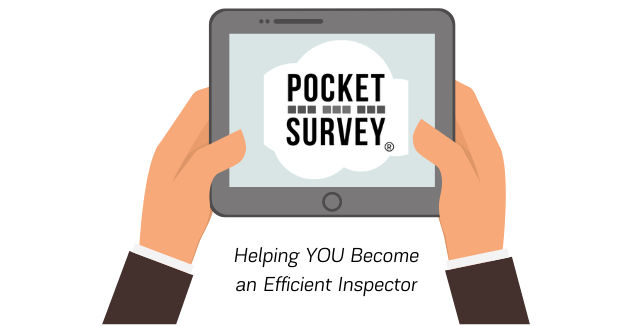 If you're a busy overworked surveyor, you really need this software!
Try out the software at low-cost for one month while you decide if it's for you.
We won't send you spam. Unsubscribe at any time.
Be SMART... Collect Data NOT Paper
Deliver Building Survey Reports in Seconds!